northern Arizona's #1 full-service pet resort
dogs of all breeds, ages, and temperaments welcome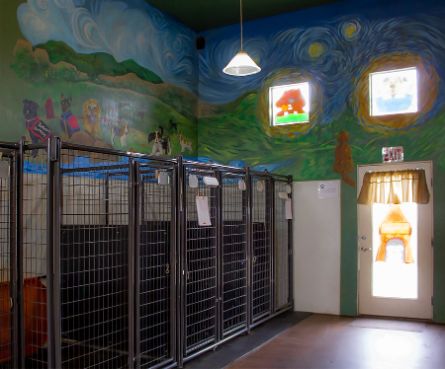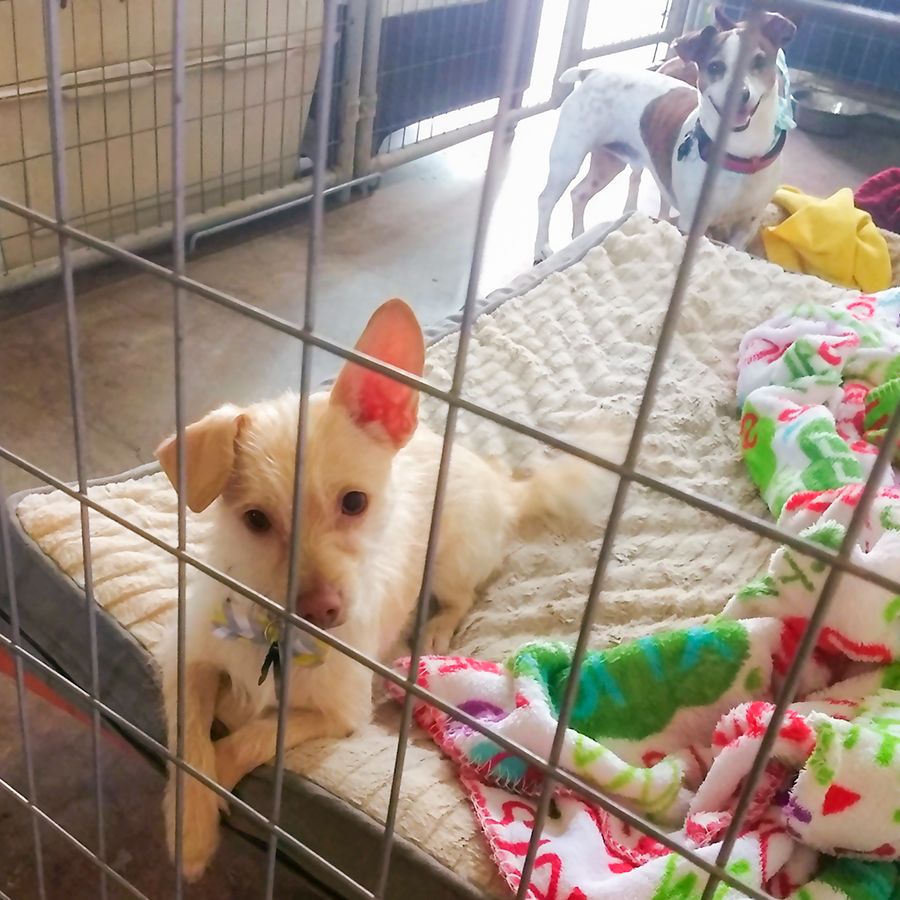 luxury canine
accommodations
Treat your beloved canine companion to a much deserved holiday while you are off enjoying your own! From the moment you book a reservation at Hillside Canine Resort & Spa, to the moment your dog leaves, our focus is to provide the best care possible every moment of each day. We are the ultimate team of dog-lovers and gladly take on the responsibility of caring for your four-legged friend as if they are our own.

Indoor climate-controlled room just steps from our front office
Clean, comfortably lit, and airy environment boasting tall ceilings
Open-aired standard and deluxe suites to accommodate 1-2 dogs
3 spacious family suite for up to 4 dog buddies
Freshly laundered linens daily and meticulous room service
Natural light from high windows, ceiling fans, and soothing music
Hourly play and potty time in over 10,000 sq ft of play yards
24/7 monitoring by our trained dog-loving team
Optional privacy walls for canine peace of mind
Optional provided furnishings include your choice of Calaroo raised dog beds or plush filled donut-shaped round beds.
Competitive rates - Convenient Hours!
Hours & Rates
Drop-off | Pick-up hours
Monday-Fridays: 7:00am-6:00pm
Saturday & Sunday: 8:00am - 12:00pm or 3:00pm-5:00Pm

Check-out time
9:00am | 7 days a week*


Starting at only $43/day


365 Days a Year | During all holidays*


Holidays Rates


*Additional $6/day + 50% deposit
 New Year's Day, Memorial Day, Labor Day, Independence Day,
 Thanksgiving, Christmas.

Boarding Add-ons 

20 minute 1-on-1 Playtime:  $20
Extended Property Walk: $20
Special diets feeding: $6/day
Medications: $4/dose
Nail trim: $15
Kong Toy:  $4
Bully Stick:  $2
Big Boarding Bonus: $25
20 min 1-on-1 play, PM kong, AM bully stick
Daycare Terms & Conditions
 Cancellations less than 1 week before date of reservation shall forfeit holiday deposit. Un-neutered males and females in-season will require an additional $6/night fee. After hours drop off is available for $25 and must be scheduled in advance.