northern Arizona's #1 full-service pet resort
dogs of all breeds, ages, and temperaments welcome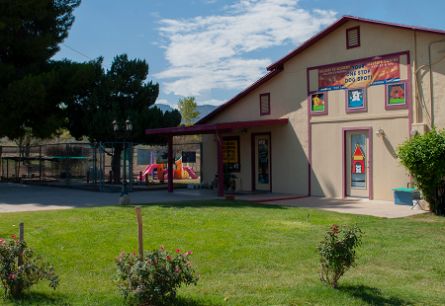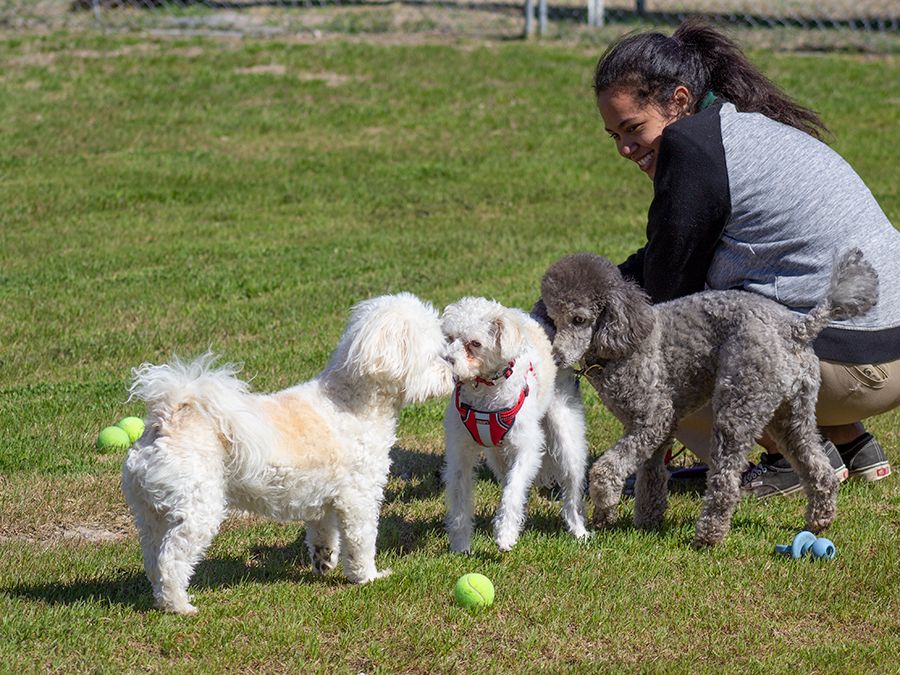 Our Mission
Dependable Canine Hospitality
We are honored to be a part of the locally vested family brand that includes nationally renowned Hillside K9 Academy, and non-profit charitable organization Northern Arizona Service Dogs. ​Our founder Shawn Tucker has spared no expense assembling the finest trainers, technicians and specialists in their respective fields to make sure our valued guests, two and four legged alike, receive the utmost level of attention and care every time they come to visit.Thank you for choosing Hillside Canine Resort and Spa.... your furry four-legged friend's home away from home!
high service standards
We are proud to have an A+ rating with the Better Business Bureau and to be members in good standing of the American Kennel Club, the International Association of Canine Professionals, as well as the International Boarding and Pet Services Association. In order to continuously maintain excellence, our staff engages in ongoing education and training programs that help us all learn and grow as both people and professionals.
Our Story
The Hillside Origin Story
Hillside Canine company was founded by Phoenix native, Shawn Tucker. After several years commute over the mountain to Shawn's work as a Camp Verde firefighter, then he made the decision to settle down with his two dogs in beautiful Camp Verde, Arizona.
In Demand
When the community caught wind of Shawn's reputation as a master dog trainer and behavior rehabilitator with over 40 years experience, requests flooded in from friends and other local fur parents for training sessions, pet sitting, and long term care during travel season.
Word of Mouth
As news of his open-door policy and compassionate hospitality spread, and more dog owners were referred to Mr. Tucker, it quickly became apparent that Shawn would need a dedicated facility to give every doggie guest room to romp and play.
Expansion
In 2013 Shawn made the decision to pursue his new dream of providing the community with a "One Stop Dog Spot" where locals and travelers could bring their dogs for everything from grooming, daycare, boarding, and training to fur-friendly novelty retail and bulk food. In 2014 Shawn purchased a beautiful piece of land overlooking the Verde Valley just a few minutes from the I17 and Hwy 260 junction. In 2016 Shawn seen a need for canine salon and boutique in Dewey. So, he expanded his services to that community.  one there
Big City Quality - Small Town Service
For 10 years dedicated himself to growing and grooming the Hillside facility and family of passionate caretakers into Northern Arizona's number one canine hospitality resource, all while keeping the neighborly spirit and small-town quality of service that has earned them the community's trust and respect.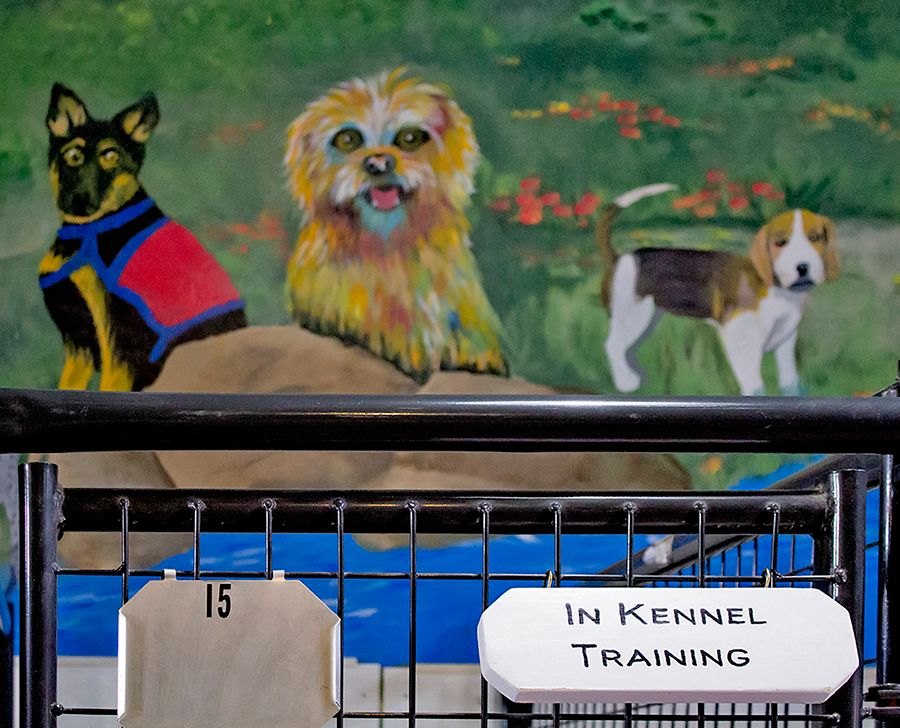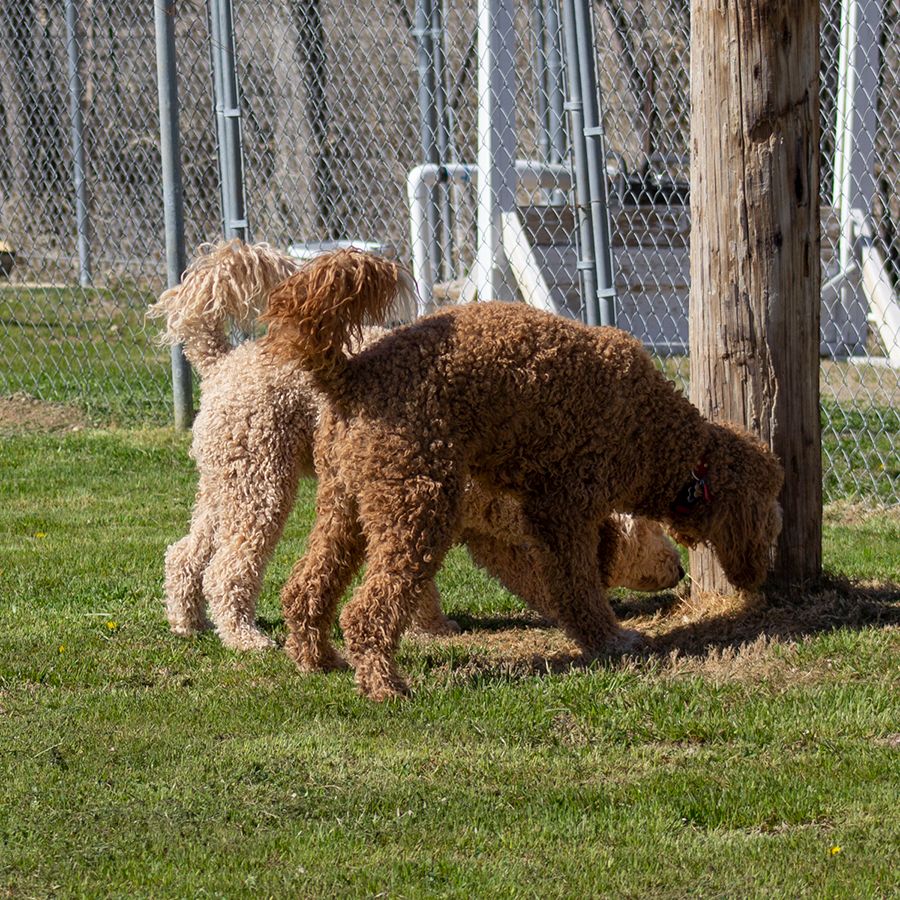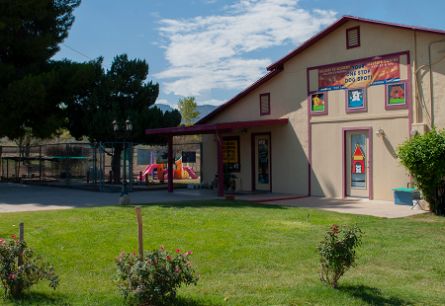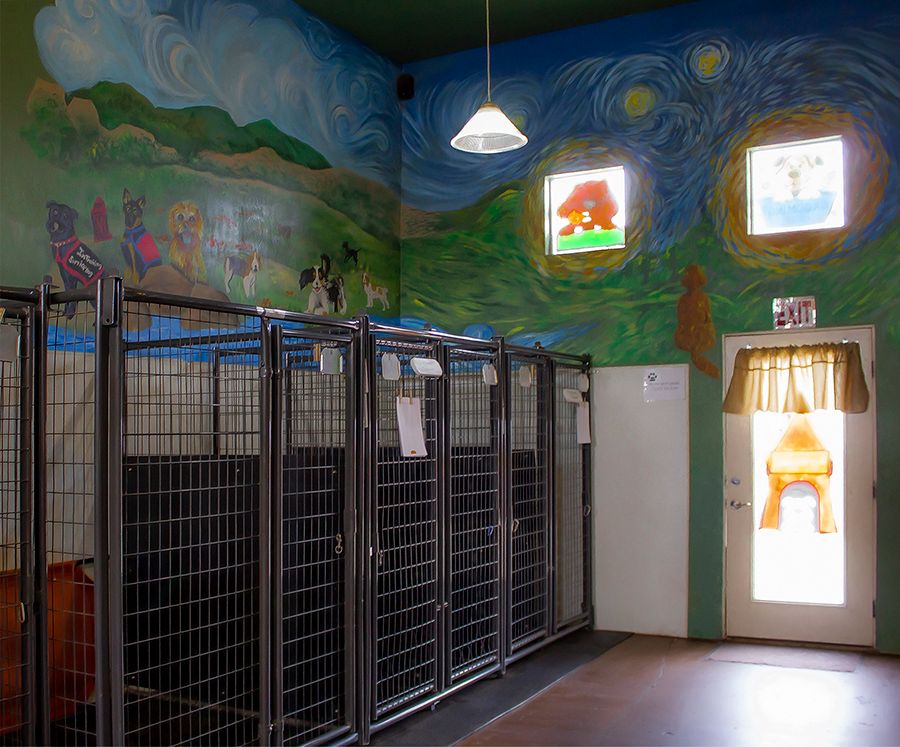 The Facilities
at the gateway of northern arizona tourism
Nestled in the beautiful foothills overlooking Northern Arizona's Verde Valley, our facility is very fortunate to be situated on an expanse of open land perfect for the training and exercise of our canine pupils. Hillside's training grounds include large open fields that boast several spacious and grassy dog runs, an agility course in a low-distraction setting, climate controlled indoor dog suites, and covered outdoor dog runs for warm days.
RURAL BENEFITS
Additionally, our dedicated training areas are surrounded by hundreds of acres of common land with several bridleways and footpaths, ideal for lead/leash exercise and day-to-day consolidation of walk and hiking obedience. The woodland areas are also very useful during the early stages of specialty K9 training programs such as search and rescue, scent work, and protection. Specifically, we use these outlying wilderness areas to simulate scenarios where a would-be assailant could conceal themselves, or where accident survivors or victims might be found.

LUXURY ACCOMMODATIONS
Canine pupils of our board & train program are afforded the same hospitality as our Hillside Canine Resort & Spa guests. During their 2-8 week stay, they will be in the caring hands of our passionate kennel technicians throughout the day. Your dog will have their own spacious doggie suite in our climate-controlled kennel room with natural light, canine furnishings, toys, and 8-foot (optional) privacy walls that open up to 20-foot mural-bordered ceilings. Upon arrival and assessment, they will be entered into our personalized activity chart that includes 8 daily outdoor play breaks, water checks, and their usual home feeding schedule.

Staff Education and Certification
Improvement is an eternal process
All of our employees are required to become certified through the IBPSA education program, which stresses the importance of cleanliness, dog safety and care, emergency health protocols, and vaccination standards for their own personal pets to eliminate outside exposure to common conditions such as kennel cough, distemper, parvo, bordetella, and more. Following certification we strictly supervise cleaning routines and care standards to ensure the safest possible environment for your canine companions!
What is IBPSA?
The International Boarding & Pet Services Association (IBPSA) is a professional business association that provides business resources, industry expertise, staff education and training, certifications, and legislative support for the pet care services industry. IBPSA Members include the owners and employees of pet boarding and daycare facilities, groomers, dog walkers, pet sitters, veterinarians, trainers, and holistic care pet care providers.More About IBPSA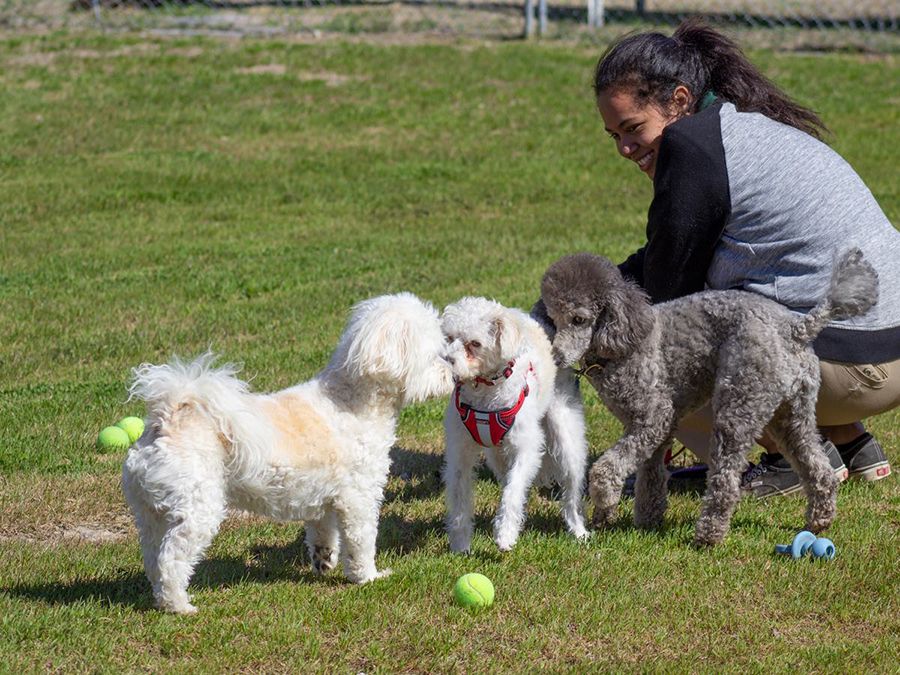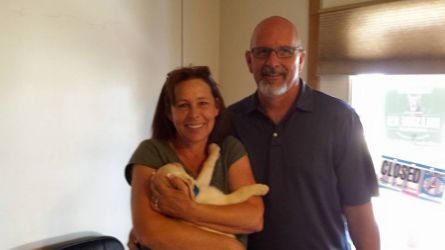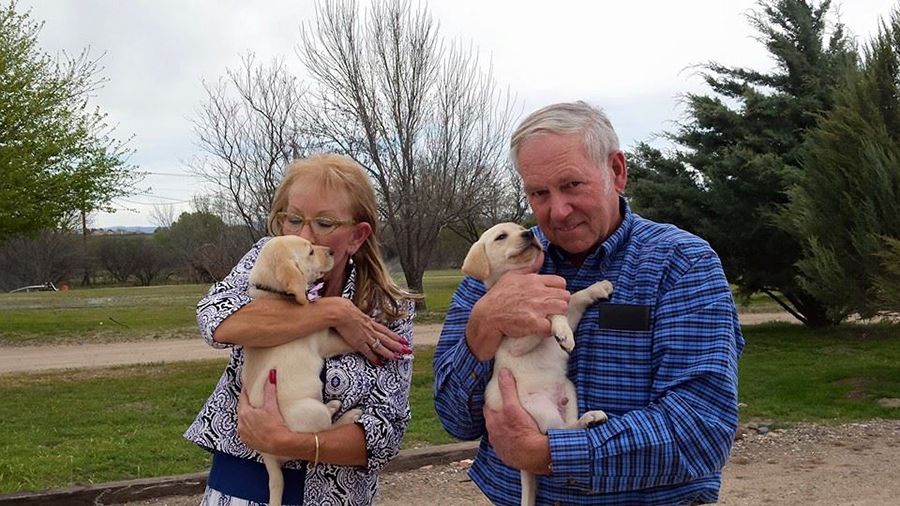 Vaccination Standards and Safety Screening
health & safety comes first
-
No if's, and's, or but's!
In addition to requiring regular vaccinations of our employees' personal pets at home, we, of course, keep a regular account of our guests' vaccination records as well! With the help of our wonderful Gingr system, our staff has all the tools necessary to make sure every canine guest that walks through our doors has a clean bill of health before every visit. We also do extensive screening for behavior compatibility between our canine guests to make the best-educated decisions for communal playtime.
Text updates available!
Worried about being away from your canine companion? We also send updates directly to your phone about how your dog is doing throughout the day!

Security Fencing and Protocols
escape artists don't stand a chance
Our property has professionally trained staff monitoring 24/7, 365 days a year to ensure the safety of our guests at all times. We have installed security fencing (reinforced with sturdy logs to prevent digging and nosing) and two-step entries around all of our outdoor play yards. Our climate-controlled indoor kennels are spacious and open-aired, but boast 8-foot walls with additional security walkways between them and the outdoor play yards. If your canine is one of those "escape artists", you can rest easy knowing that they are safe, secure, and supervised at Hillside.
Secure play yards
Within our outdoor play yards are several covered and secure doggie gazebos to allow our guests shade and fresh air during warm days, and comforting barriers for those who are uncertain about sharing space with others.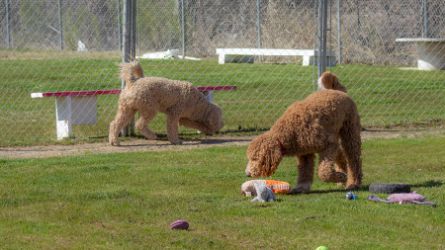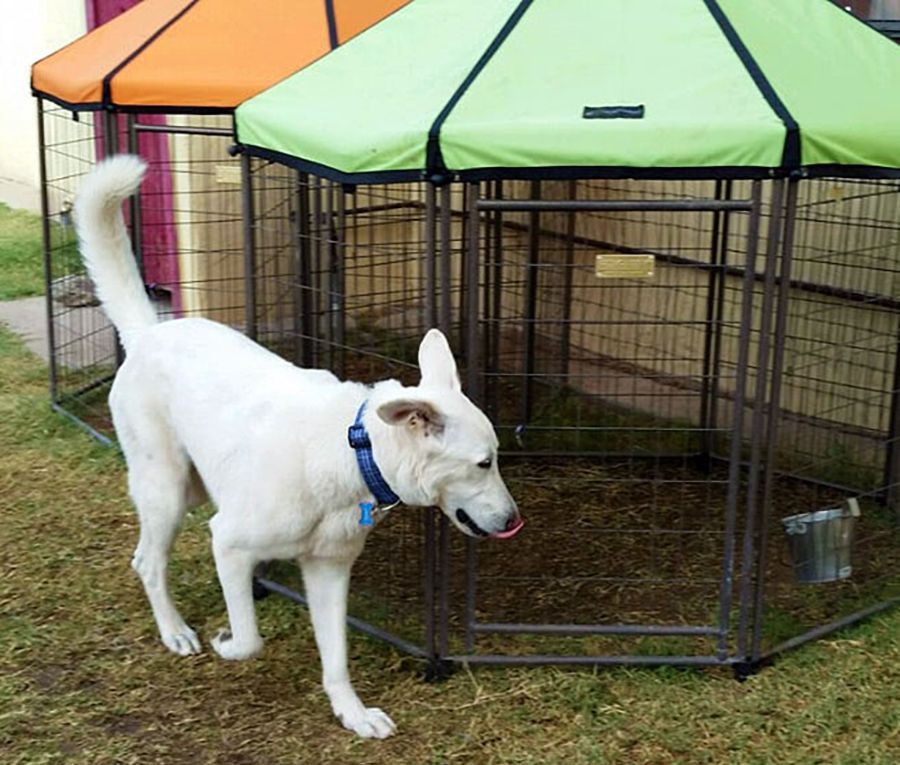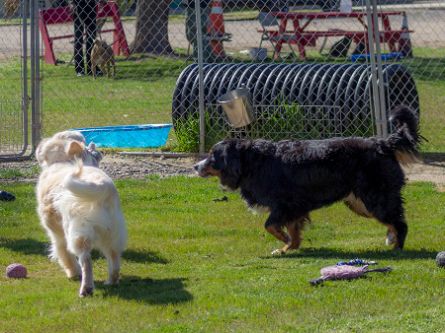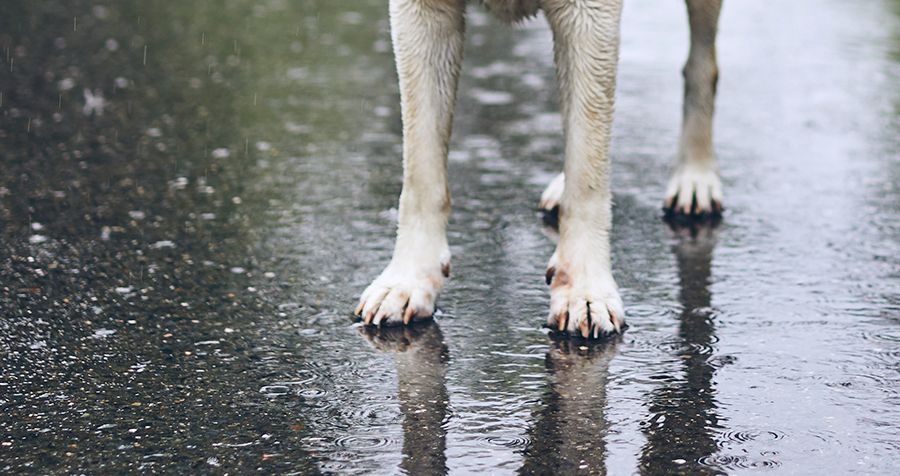 Summertime heat protocols
Whew - it's hot out!
Triple digits shouldn't stop our dogs from getting fresh air! To keep our canine guests cool, healthy, and happy we are employing the following protocols at the resort
Protocols in effect may 1st
Outdoor activities are limited to 15 minutes per session during peak hours (11am-4pm)
All concrete is hosed down frequently to cool surface temperatures and protect sensitive paws
Splash pools are out for cooling romps and play.
The number of water bowls in our play yards are doubled to ensure proper hydration!
Our A/C units are serviced and kept on to keep our furnished and concrete lined doggie suites at a cool and comfortable 74 degrees.